Meat and Alternative Protein Groups Respond to Senate Inquiry into Meat Definitions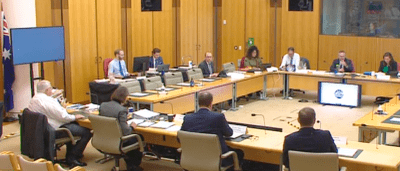 Councils representing the Australian meat industry and makers of alternative protein products say they are eagerly awaiting the launch of the Senate inquiry into Definitions of meat and other animal products announced earlier this week.
The Australian Meat Industry Council (AMIC) said it welcomed the announcement in parliament of the inquiry by Queensland Senator Susan McDonald.
"This is in response to the Australian meat industry calling for action on meat category branding terms, such as 'meatless ground meat', 'plant-based sausage' and 'vegan bacon'" , AMIC said in a statement to the media.
AMIC's statement noted Senator McDonald's comments that "the investigation will examine vegan food manufacturers' use of terms normally reserved for the animal protein industry," and that "it was up to non-meat manufacturers to come up with their own terms instead of exchanging long-established animal protein names.
"There are intellectual property issues, and in our export legislation we have clear definitions of meat as the product of an animal, but there are loopholes at the national level," the official said. Senator McDonald.
"The industry invests hundreds of millions of dollars each year to develop and improve the intellectual property and benefits of red meat in Australia, and it is important that these investments are protected."
"AMIC absolutely welcomes this investigation, which is being championed by Senator McDonald, and thanks her for leading this incredibly important process," said AMIC CEO Patrick Hutchinson.
"We want our interests represented to ensure that the labeling of manufactured plant proteins is not a point of confusion for consumers and that only genuine meat products are labeled as such.
"Furthermore, we are pleased that the investigation examines in detail the health implications of highly processed plant proteins, as well as the long-term social and economic impairments caused by these types of products on businesses, livestock producers and individuals across regions, rural areas and faraway Australia.
"We look forward to participating in the investigation."
Australian Livestock Council
Cattle Council of Australia (CCA) chairman Markus Rathsmann said the Cattle Council welcomed the investigation and would like to see labeling standards that provide consumers with accurate information.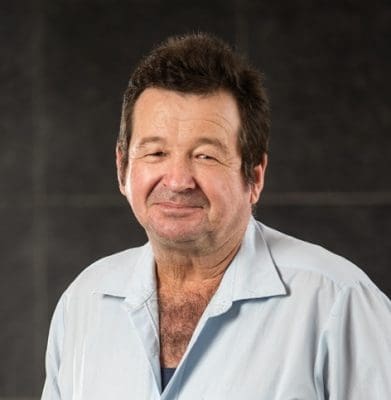 "Our customers expect beef products to contain beef," Mr Rathsmann (right) said.
"CCA has no problem with alternative protein products, but they should be honest about their ingredients.
"Some plant protein companies are trying to build on the reputation of Australian beef by creating confusion.
"This investigation will carefully consider whether it is fair to call a product something like 'no beef, beef' when there is no beef in it.
"Our industry invests millions of producer levies in the Australian Beef brand every year, and that brand must be respected.
"It's illegal to use someone else's brand and the same should be true for highly processed products that attempt to mimic the experience of eating beef.
"Plant proteins should stop using the terms 'meat' or 'beef' and be honest about what their product is: highly processed and not meat.
"I am pleased that Parliament has heard and responded to industry's call for this to be given serious consideration.
"I would also like to thank Senator Susan McDonald for raising this issue, she has been a true friend to the beef industry."
Alternative Protein Council
The Alternative Proteins Council (APC) issued a statement this morning saying it looks forward to working with the Commonwealth Government and industry stakeholders on the Senate inquiry into Definitions of meat and other animal products.
In a statement, he said that to ensure that the investigation is fair and evidence-based, one should avoid labeling this issue as "conventional proteins versus new proteins", as this suggests that new protein industries will grow at the expense of more conventional industries.
"The success of both industries will be necessary to meet the clear challenge before us: to feed a world of 10 billion people by 2050 with limited resources.
"There is overwhelming evidence to show that diversifying the global protein supply is necessary and inevitable to meet growing demand for protein, according to leading global authorities on food systems, sustainability and economic development.[i] This opens up new opportunities for the thousands of Australian farmers and regional communities who stand to benefit from the growth of the plant-based protein sector.
"Crops account for more than half (53.2%) of the value of Australian agricultural production[ii] – or $35 billion – which new protein industries will contribute to growth.
"Increased investment in plant proteins also generates opportunities for pulse and grain producers, as well as farmers with mixed livestock and crop operations. These investments are already creating jobs in regional Australia, but our country has yet to realize the full potential of these industries.[iii],[iv]
"Globally, demand for meat is expected to increase by 73% by 2050,[v] driven in large part by the Asia-Pacific region, the main destination for Australian high-end agri-food products. In markets like China and Thailand, demand for plant-based meat products is also expected to increase by 200% by 2025.[vi]
"As a net exporter, Australia can capitalize on growth in both sectors as population, prosperity and protein consumption in our region continue to rise."
The APC said it had yet to see any evidence to substantiate the broad concerns about the labeling of herbal products and looked forward to presenting evidence to the contrary to the inquiry.
"We agree with the Ministerial Forum on Food Regulation that the current labeling regulations through the Food Standards Code and the Australian Consumer Law are fit for purpose. Companies producing plant-based alternatives use terms such as "sausage" to describe the format and usefulness of their product, as well as clear qualifiers such as "plant-based" to clearly communicate its ingredients; it's a common-sense, evidence-based approach.
"The branding of herbal products continues to meet labeling requirements, demonstrating that existing frameworks are serving consumers as intended. Restricting the use of commonly understood format terms on herbal products would rather create confusion among consumers.
"The survey suggests that it also intends to examine the health implications of consuming plant-based products, including additives. An earlier evidence-based nutritional analysis of nearly 100 products from the category, when compared to the conventional meat sausages, burgers and bacon to which they are an alternative, has demonstrated that plant-based meat products are on average nutritionally comparable or superior. food additives commonly used in plant-based products are exactly the same additives used to create conventional processed meat products."
The APC said it felt there was an urgent need for a national discussion on how Australia's agribusiness sector can collectively seize the opportunity presented by new protein sectors.
Australia, as a food exporting powerhouse, can and should leverage existing trade channels and our premium brand strength to increase the overall volume and value of our protein exports with new categories of proteins.
Plant-based meat products alone are expected to generate nearly $3 billion in sales to domestic consumers by 2030 and 6,000 full-time jobs, contributing to the government's goal of achieving a food sector and $100 billion fiber by 2030.
It's time to have an evidence-based conversation about the opportunity the emerging protein sectors present to Australian farmers and the important choice the category presents to consumers.
The APC will provide the Senate inquiry with a growing body of evidence on the value of new protein industries to Australia's agribusiness and economy to inform the committee's deliberations.
The Alternative Proteins Council (APC), founded in March 2021, describes itself as the representative body for the Australian alternative protein sector.
"APC provides a collective voice for the sector and a platform to discuss shared issues and opportunities. The council ensures that the voice of the sector remains unified and influential on key issues. APC engages nationally on policy issues, enabling the shared vision of the sector and continuing to serve Australians who appreciate alternative protein products.
Source: Australian Meat Industry Council, Alternative Proteins Council
Sources of the APC statement:
[i] Food and Agriculture Organization of the United Nations – World Livestock 2011: Livestock in food security (2011); Intergovernmental Panel on Climate Change (IPCC) – Special Report: Climate Change and Land; Chapter Five: Food Security (2019); Oxford Martin School – Analysis and assessment of co-benefits of dietary change on health and climate change (2016); World Economic Forum – Meat: The Future A Roadmap to Delivering 21st Century Protein (2019)
[v] Food and Agriculture Organization of the United Nations. World Livestock 2011 – Livestock in Food Security. [Internet] Rome: FAO. 2011 december [cited 14 Mar 2021]. Available from: http://www.fao.org/3/i2373e/i2373e00.htm