Senate bill would study effects of pandemic on students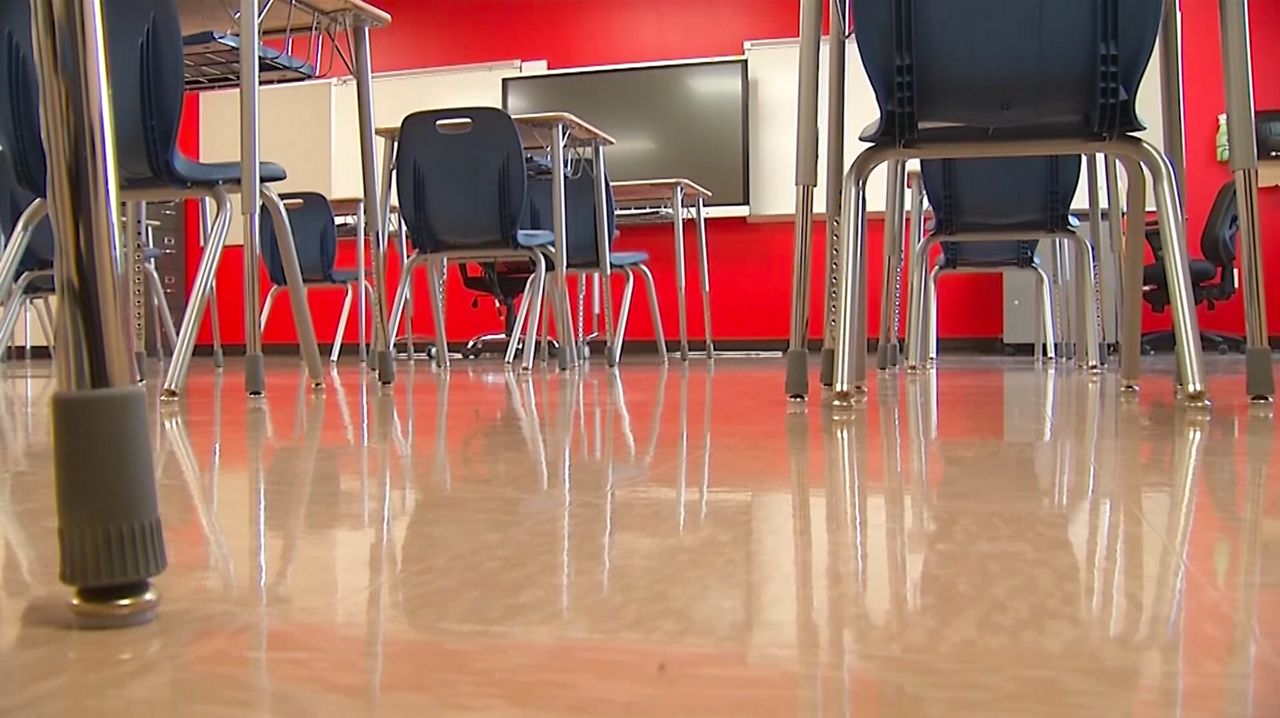 WASHINGTON, DC — From kindergarten through high school, students have had to adjust to learning during the COVID-19 pandemic, and it hasn't always been easy.
A new bill in Washington would ask the Department of Education to study how disruptions like the pandemic have impacted not just children's learning, but their overall well-being.
---
What do you want to know
New bill would allow educators to measure impacts of COVID-19 on student learning
Some experts have noted behavioral changes among students in the school system
They believe that the lack of social interaction could harm teenagers
---
Rose Catalfamo has worked at the Tendercare Child Center in Albany, NY, for nearly 30 years. As director of the center, she oversees the daycare and preschool programs.
"I love being social — with families, with kids, watching them grow," Catalfamo said.
The past two years, however, have been uncharted territory thanks to the COVID-19 pandemic, she said.
"We experienced just before COVID hit, a listing that was probably one of the highest we've seen in a long time," she said. "COVID hit within weeks, our enrollment was down to a quarter."
Now that more and more students are returning regularly, Catalfamo said that overall the children have coped well with the pandemic and been very resilient. But, she noticed a difference in some behavioral aspects and etiquette.
"We see with a lot of quarantines now, kids coming back and adjusting a bit," she said. "And, I would say it's more social than academic at this point."
In Washington, some members of Congress hope to explore some of these issues further. A bill sponsored by Florida Senator Marco Rubio called the ACADEMIC Act would authorize the Department of Education to study the long-term impacts of the COVID-19 pandemic on K-12 students.
The study would specifically examine how disruptions to in-person instruction have affected not only learning, but also students' behavioral development and well-being.
"I think remote learning was really difficult for teenagers, especially those who really needed social interaction, or those who didn't get along so well with their parents, or really not all teenagers they don't have to be home all day with their family," said Tampa child psychologist Dr. Marlene Bloom.
"Understanding the long-term impact of the pandemic on academic achievement and student well-being is critical to avoiding future mistakes and correcting those we have made," Rubio said in a statement.
Although the bill has bipartisan support in the Senate, it will face an uphill battle getting through Congress because it does not yet have a companion bill in the House. A spokesperson for Rubio's office said several House offices have expressed interest.
Catalfamo said when it comes to learning challenges during the COVID pandemic, many young children who experience the experience don't experience their lives any other way.
"Moving forward is something normal for them," she said.